This is my mom's secret recipe! She created it to make sure I ate more vegetable. There is a long fighting history between that me as a kid and vegetables. I didn't like veggies, almost any kind. I called all the green ones as "rabbit's grass", and was sure they were not supposed to be eaten by people, at least not by me! That troublesome kid definitely gave my mom a lot of headaches, but she never gave up. Her famous slogan is "there are no kids who don't like food. There are only moms who can't cook well" So she constantly tried new ways of cooking vegetables, created new recipes and improved them. This recipe is my favourite. When I went abroad seven years ago, I missed this green bean dish so much. At that time, I finally figured out I even can't find the exact recipe online. There were some similar ones, but to me they are really so different. This recipe is unique, not only in the way how my mom makes it, but also with all the deep love she puts in. Now I'm so far away from her, across seven time zones. Each time I make green beans, I still can see the images of her hard working, just for me to have balanced meals. I wish I can cook this dish for her and my dad next time I visit them.
In the recipe, I use oyster sauce, which is in my opinion the key of flavour for this dish. If you want to make a vegetarian version, the oyster sauce can be replaced by vegetarian oyster sauce.
Stir fried green beans
February 4, 2018

2

25 min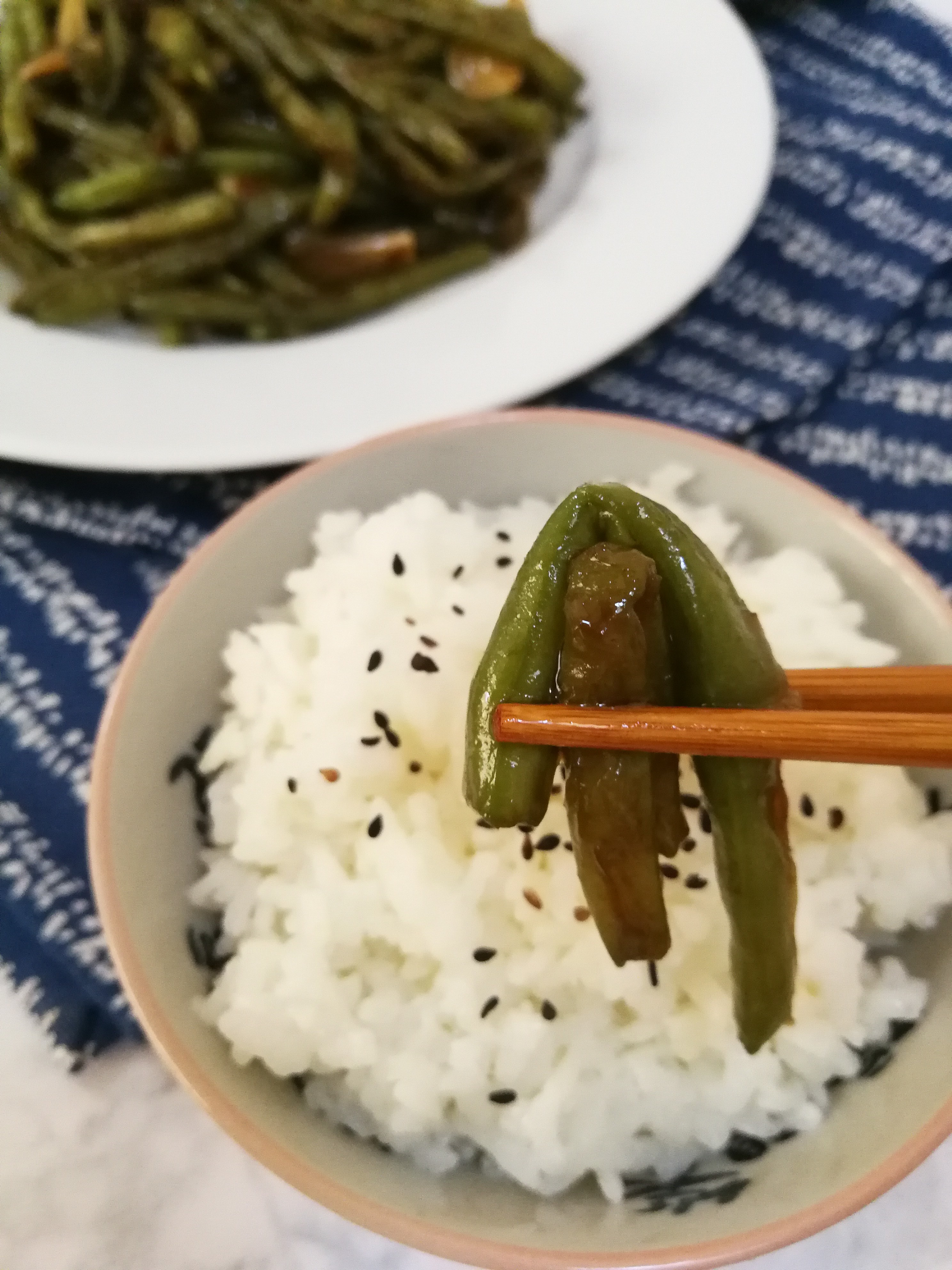 Ingredients
500g green beans
4 cloves of garlic
1 tbsp cooking oil
1 tbsp oyster sauce
1 tbsp light soy sauce
½ tsp sugar
Directions
Step 1

Trim the ends of the beans and cut the garlic cloves into thin slices.

Step 2

Add water to a medium sized pan with a drop of oil and a pinch of salt and heat until boiling.

Step 3

Add the beans to the boiling water and cook for 10 min.

Step 4

Remove the pan from the stove and drain the green beans thoroughly.

Step 5

Heat up a frying pan with cooking oil (medium high heat) and put in the beans once the oil is hot.

Step 6

Fry until the beans have gotten some colour and wrinkles on the surface.

Step 7

Add the garlic slices and leave to fry until the garlic starts to turn golden brown. Then add oyster sauce, soy sauce and sugar. Mix well and serve.